When you consider weight loss surgery, you will expect to get clarity about the financial aspect of your treatment journey. To help you, we have compiled this guideline page and we recommend using it as a starting point to get an idea. To obtain an accurate overview of the rebates that will apply in your particular situation, we recommend you speak to your health fund. For some of your appointments, and in case you have reached your Medicare safety net threshold, you may be entitled to a higher rebate. Mr Chandraratna does not participate in any 'gap schemes' with private insurance companies, with the exception of endoscopy and colonoscopy procedures. You will need a current referral for your appointment with Obesity Surgery WA, in order to claim a rebate.
Pre-surgical medical/clinical fees
Pre-surgical medical/clinical fees
Initial consultation
Referral required; otherwise no rebate payable
Rebate variable dependent
on any private health fund or EPC plan rebate
Initial bariatric physician
Rebate: $ 110.50 medicare
Initial specialist physician
Rebate: $ 234.85 medicare
Initial exercise therapist
Incl. InBody Bodyscan
Initial appt. pre-op bariatric nurse coordinator
Insured out-of-pocket cost
Laparoscopic Sleeve Gastrectomy (primary)
Revisional Laparoscopic Sleeve Gastrectomy (complex)
Laparoscopic Sleeve Gastrectomy + Minimizer Ring*
$ 4,000 + $ 2,600* (MR*) = $ 6,600
Gastric Bypass Omega Loop/Roux-en-Y/SADI
* Minimizer Ring billed by the hospital, not the practice
Bariatric After Care Program (BAC): $ 450
Payable as a lump sum with your OOP (out-of-pocket) surgical fee prior to surgery. The BAC includes the following services over a 12 month period:
Bariatric After Care program: $ 450
10-week post-op review with
[12 month review with bariatric physician fee payable on the day of consultation as per table below]
Any aditional appointments for the same cycle of care would be at the following costs:
Additional appointments for the same cycle of care
Surgeon subsequent consult
About Obesity Surgery WA: Our 6 commitments
Taking surgery seriously
We know that entering into an operation is a big deal and we are very serious in getting the best outcome for you. We practice what is considered to be a world class standard. Our staff regularly attend national and international conferences and bring back what is the latest research and technology.
Running on time
Our Surgeons and all of our staff try their best to run on time. Although it's not always possible, our commitment is that we do our best. Your time is valuable and we respect that.
Readily available
Our surgeons (or at least one of them) are always available in a crisis. Some of them may provide you with a direct contact, but all are available through the hospital switchboard and happy to chat any time if there is a crisis.
An obsessive attention to detail
We do our best to not miss anything. Every stitch, every staple and every clip is applied to exactly where it needs to be with the greatest care possible.
Commitment to performing the best operation possible
Not all operations are the same and there a few extras that we do to make things better. We know that our results are better with the minimiser ring so we offer it to everyone. We know that reflux can be an issue so we try to tighten every oesophageal hiatus to make reflux control as good as possibly can be.
A commitment to new technologies
We have brought in STRETTA into Western Australia, which we believe will revolutionise reflux management. (Have a look at the Stretta page for more information).


SJOG Murdoch has just purchased a new DaVinci robot and we believe that this will allow us to do operations with keyhole surgery that previously needed a major laparotomy incision. Lynx is on the horizon and promises to also help manage reflux, we hope to have access to this in early 2020.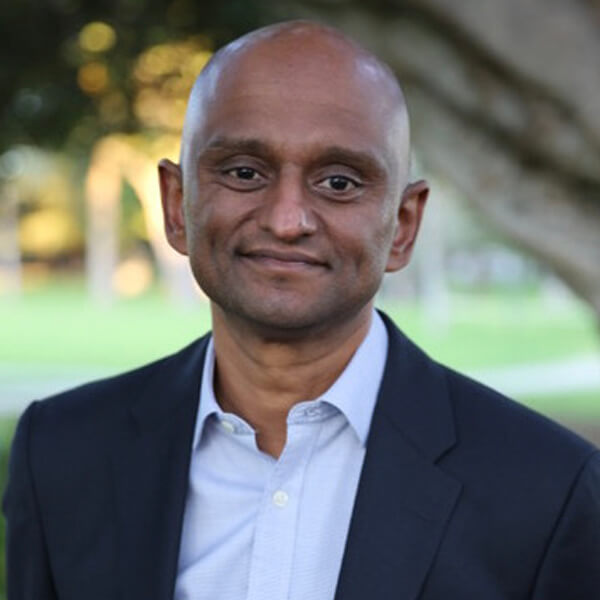 Dr. Harsha Chandraratna
Consultant Surgeon
MBBS FRACS
Harsha was made a Fellow of the Royal Australasian College of Surgeons in 2001. He undertook post fellowship training in Perth and then in Leeds (UK) in Liver and Kidney Transplantation as well as Bariatric Surgery. He understands that there is more to surgery than just technical skills and hopefully that will become apparent to you when you meet him.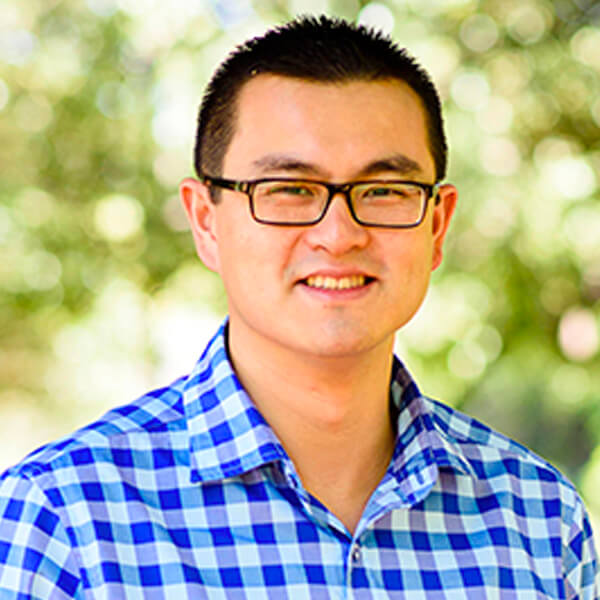 Dr. Bill Gong
General and Laparoscopic Surgeon
MBBS FRACS
Bill Gong is a specialist General Surgeon. He completed his training at The Alfred Hospital in Melbourne and obtained his Fellowship with the Royal Australasian College of Surgeons in 2014. In 2016, Dr Gong commenced private practice at St. John of God Hospital, joining Associate Professor Harsha Chandraratna.